It's service over sales that underpins our culture. Our experience and knowledgeable team is willing to go the extra mile in the pursuit of care for you and your business or organisation. We attract and retain top talent and are proud of the happy, honest, and engaged team that makes up our Amtech family. Our team is rapidly expanding to meet growing client demand - meet some of our friendly faces here!
Jeremy Anderson
Company Director
Craig Anderson
Director & General Manager
Tim Heath
Director & National Sales Manager
Garth McCallum
Hospital Account Manager
Matt Crampton
Primary Healthcare Account Manager
Cara Burford
Primary Healthcare Account Manager - South Island
Richard Hill
Primary Healthcare Account Manager
Jacob Currie
Business Development
Rick Boon
Business Development
Lauren Reid
Dental & Medical Account Manager
Jayden Currie
Dental Account Manager
Mindy Anderson
Business Development Support
Laurie Prestidge
Customer Service Manager
Marie Webb
Internal Sales
Kate Hoskin
Internal Sales
Todd Clark
First Aid and Defibrillator Internal Sales Executive
Ronan Spence
Equipment Product Specialist
Twyla Heath
Sales Support
Brittany Heath
Sales Support
Tracey Hoskin
Customer Service
Matthew Jonker
Matthew Jonker
Sharleen Craven-Thompson
Customer Service
Charlotte Smiths
Customer Service
Jacinta Manville
Customer Service
Angela Lynch
Procurement
Paige Wheeldon
Procurement
Sonja Robbemond
Procurement
Alex King
Inwards Goods Team Leader
Jasmine Anderson
Marketing Coordinator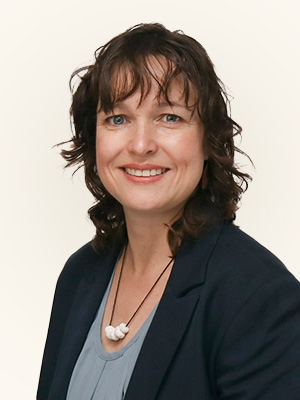 Caroline Lidgard
Marketing
Katrina White
Financial Controller
Mitchell Anderson
IT Project Manager
Alex Johnson
IT Project Manager
Richard Collins
Developer
Afton Rollet
Software Developer
Alisher Boymurodov
Full Stack Developer
James Whiteman
Full Stack Developer
Alan Rowarth
Full Stack Developer
Ellie Giddens
Software Developer
Timothy Bonolos
UX Developer
Customers Service Team
Our efficient and hospitable customer services team care deeply about helping you. They will never make you wait and answer your phone calls within 4.5 seconds, responds to emails in less than 60 minutes, and web chat within 30 seconds.
Warehouse Team
Our enthusiastic warehouse team collect, package and send hundreds of order every day. We boast the most rapid delivery in New Zealand - all orders placed before 3.30pm are dispatched on the same day!
"You're providing a service that is different to most. Whoever I deal with I get the same outstanding service - consistent, prompt and honest. It's so reassuring to know you're there to support us."
Capital Endoscopy
"Ordering was easy, delivery was the next day and the customer service team were knowledgeable and helpful."
Gilly Davy
"Having all our stock in one place and presented in professional RAPPID cabinets has been fantastic, and it was all for free!"
Helena
"I have even had the occasion to need a product outside their current range - no problem! It is sourced for me very quickly.
I cannot speak highly enough of Amtech and their team"
Lix Dixon
"The staff are friendly and helpful and they do their best to get our orders out promptly.
The chocolate gifts have been a lovely bonus too - Amtech parcels are the most exciting to open!"
Rachel Brown
"We have been using Amtech for years and have always found them to be exceptional.
Friendly knowledgeable Sales Team who keep us up to date with the latest products"
Emma O'kane